Hello




Are you guys getting any errors when trying to connect?
No. I click on the "web interface" button. It takes me to the web interface, when I click on "Stop server" it hangs for a minute and then takes me to the Login screen where I can't do anything. This has been an ongoing issue, as well as servers not showing in the list.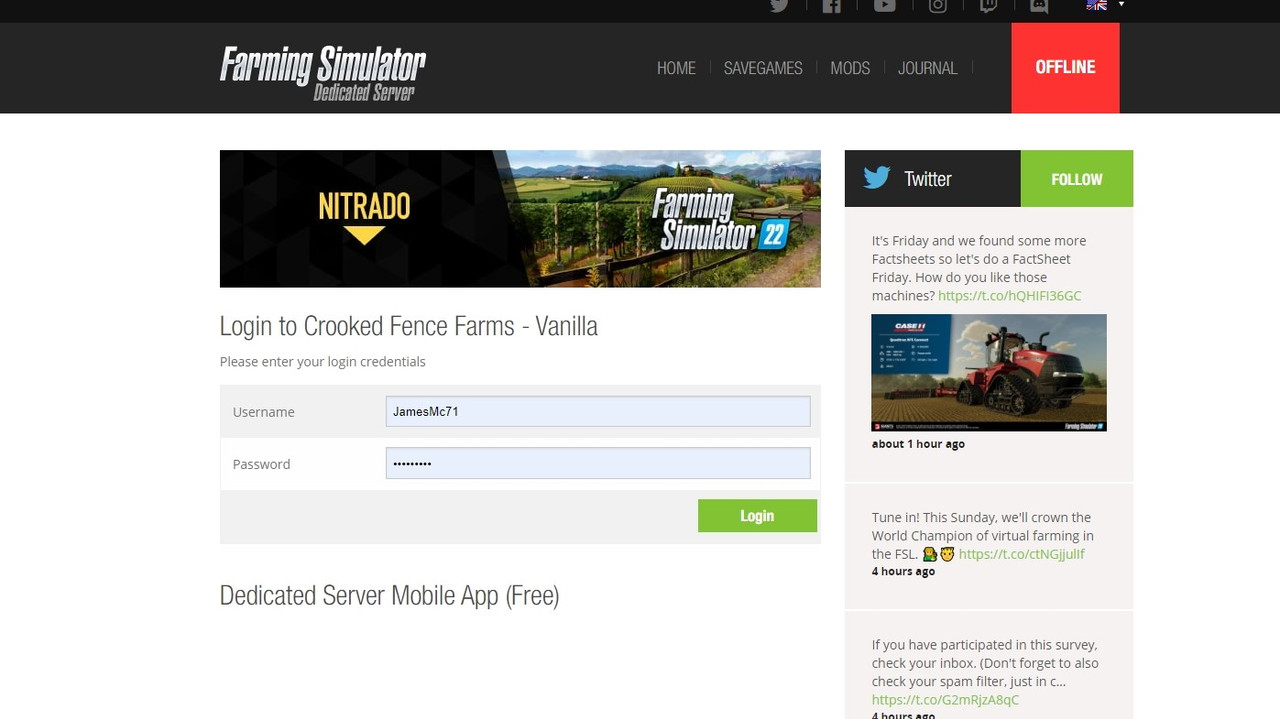 I keep seeing different stories from Nitrado and Giants as to what the problem is. And all the while we are paying for a service we can only use part of....occasionally.

Signed,

One frustrated customer.